Retaining & Retention Walls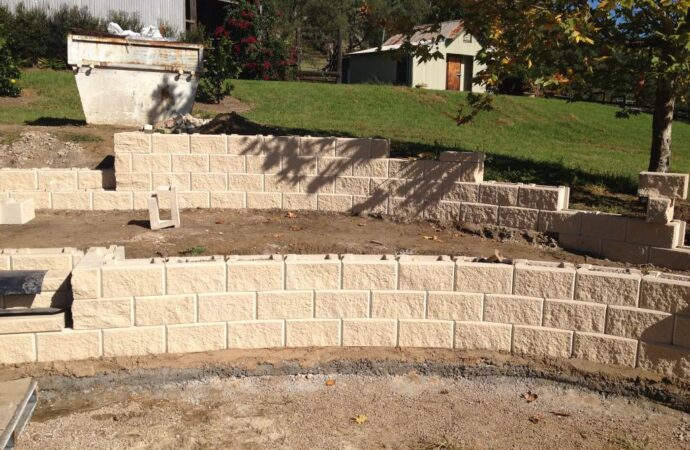 I wasn't born in Texas, but if there's something I say to every single person who asks me is that I feel I was born here, after all, you can be part of something without having to spend your entire life, in this case, in a city.
Now, Arlington isn't the first city in Texas where I decided to live, but it's definitely my favorite one and I'm not planning to move anytime soon. Why is that? Well, there are many things that make Arlington almost perfect. To begin with, you can visit many places and when it comes to finding a service or product you need, you won't have to search for too long.
Arlington is a place that is known for also having people who care a lot about their outdoor areas and to be honest, that's probably what I love the most about the city.
If you're someone who is thinking about moving to the city or maybe after several years living here you decided to design an outdoor area, there's a feature I want you to keep in mind for two reasons:
Because it looks beautiful.

It is also essential if you want a safe outdoor area.
Retaining and retention walls allow you to contain slopes that aren't naturally there. What I mean by this is that you can create different levels or retain some terrain if it is necessary or if you want a specific landscape.
These walls aren't easy to install, so make sure that you employ someone who actually knows how to do it correctly. Otherwise, you really don't want to know the consequences.
Arlington Landscape Designs & Outdoor Living Areas is one of the best companies that offer retaining and retention wall installation services and our professionals are among the best doing this.
If you want to make sure that you're receiving the best results, don't hesitate to contact us. We know how hard is to deal with this task, but we're very confident in our services and work. If you allow us to do it for you, we guarantee you that you will have the best walls in the entire city.
Feel free to call us whenever you want or need us. We are also available via email or in our website. You can request a free quotation or appointment if you want. Feel free to also visit our offices.
As Arlington Landscape designs & outdoor living areas, we give priority to our clients. As a result, we offer them the best services in the best way we can. The services listed above are just but some of the services we provide to our clients in Arlington. If you need any of these services to reach out to us and we shall send a team to you to help you out. Here are the services that you will get from our company.
There are so many areas or regions where we offer these services with most of them being cities. However, if you need any of these services, you need to contact us. The list below comprises the areas where we offer these services.
Feel free to place your order and receive your free quotation now!