Commercial Outdoor Living Services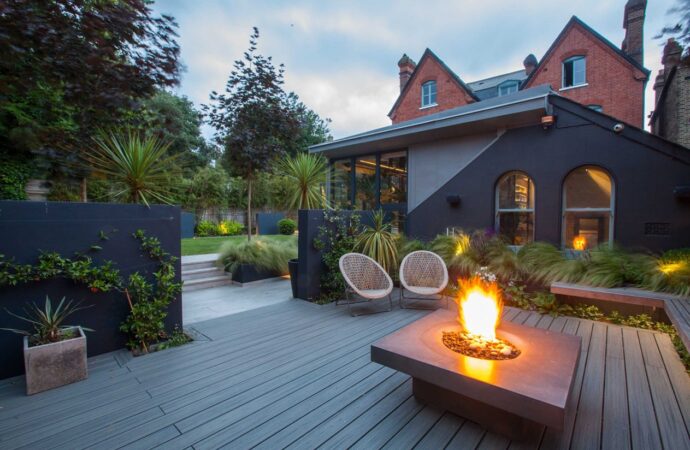 Arlington is known for having many companies, services, and places where you can get anything you need or want and that's why it is probably my favorite city in Texas.
Now, when you have so many options, it's hard to compete if you're planning to start your own business. I know this because I've been there before and let me tell you, it isn't an easy path, but it's completely worth it once you learn everything about having a company or commercial property.
If you're just starting or you're having problems finding something that can make your business stand out among the rest, I'll give you an advice: sometimes the simplest things are better.
We complicate our lives thinking about too many ways or options to enhance the appearance of our commercial property or make sure that we attract clients when the answer is quite in front of us. I'll give you a hint, you just need to put some money, effort, and time into something you already have but don't look good: you're outdoors.
Most people spend their time and money remodeling or designing their indoors. Don't get me wrong, it is a very important part of your property, but you can attract more people and bring more attention to your business if you invest the same amount of time and effort in your outdoors.
You will be able to have some meetings in these areas and believe me, your clients will love spending time there instead of being indoors just like in every other company.
Now, if you want an outdoor living area for your commercial property, make sure to design it well or the result will be far from what you're expecting. Therefore, designing it yourself isn't an option, besides, you won't be able to do it keeping in mind all the work you will have to handle alone.
If you want a good outdoor space and every service to make sure that it always looks amazing, contact Arlington Landscape Designs & Outdoor Living Areas. Our company has years of designing and installing several features for commercial properties. If you want an outdoor living area for your company or business, we will help you to have one that will make you and your clients happy.
Contact us now for the best services that are near you. Our professionals, who are well trained and equipped, are ready to help you with this area. Call us or feel free to request a quotation or appointment now! It's completely free.
As Arlington Landscape designs & outdoor living areas, we give priority to our clients. As a result, we offer them the best services in the best way we can. The services listed above are just but some of the services we provide to our clients in Arlington. If you need any of these services to reach out to us and we shall send a team to you to help you out. Here are the services that you will get from our company.
There are so many areas or regions where we offer these services with most of them being cities. However, if you need any of these services, you need to contact us. The list below comprises the areas where we offer these services.
Feel free to place your order and receive your free quotation now!