Patio Design & Installation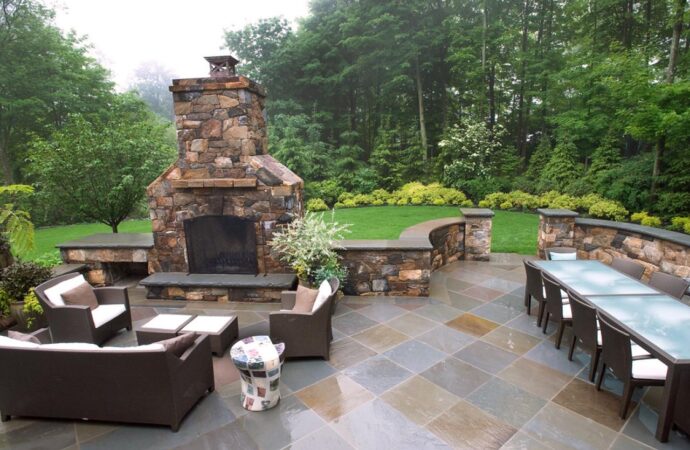 Most people assume that having an outdoor area means you have a patio already. Well, if you were one of those people, let me tell you that you're wrong.
An outdoor area is just that, an area or space. However, if you take some time and pay some attention to it you can turn or transform it into a beautiful living space where you can enjoy time alone, with your family or friends.
There are many things you can do with it and one of them is to add or install a patio in your outdoors.
Just think about it, a beautiful patio can attract many clients if you have a commercial property or simply attract more people and bring attention to your property, either residential or commercial.
Besides, a patio is probably one of the most interactive things you can have in your outdoors because it isn't about installing or having it and that's it, you will use it whenever you feel like it. You also have to take care of it if you want to make sure that it looks good and although for many people this can be something annoying, you will find it quite pleasant, I guarantee you that.
Now, designing a patio isn't that simple, after all, you have many things to keep in mind and make sure that everything is in place.
This feature for you outdoors involves many others and that's something you need to make sure to be able to handle and maintain properly.
Are you sure about it? Then, don't hesitate to have one! You will love it! Just make sure to employ a company that can assess your area and helps you to design and install it correctly.
Arlington Landscape Designs & Outdoor Living Areas is a good company in the area that has the best materials and professionals. We guarantee you the best results if you allow us to work on your project and deliver you the patio of your dreams. We also can install and design many other features for you.
Just make sure to call us or send us an email, we would love to hear from you. If you employ us, keep in mind that you won't have to worry about anything, only about telling us what do you want so we can find a balance between what you like and what's the best for your outdoor area.
As Arlington Landscape designs & outdoor living areas, we give priority to our clients. As a result, we offer them the best services in the best way we can. The services listed above are just but some of the services we provide to our clients in Arlington. If you need any of these services to reach out to us and we shall send a team to you to help you out. Here are the services that you will get from our company.
There are so many areas or regions where we offer these services with most of them being cities. However, if you need any of these services, you need to contact us. The list below comprises the areas where we offer these services.
Feel free to place your order and receive your free quotation now!