Pergolas Design & Installation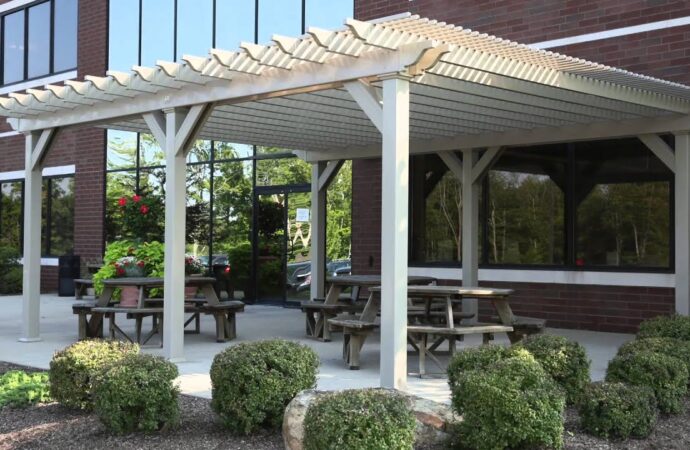 Arlington has a climate that is easy to love. Many people will call me crazy, but just think about it. You can enjoy the summer and winter or any other season without problems, and without problems I mean that you have many places to visit and activities to do regardless the season. Therefore, what are you complaining about?
Everything is about how we see things and to be honest, Arlington is probably one of the best cities in Texas that can offer you almost everything, starting with many options when it comes to acquiring a property, either residential and commercial.
Something you will notice while looking at these properties is that most of them have outdoor areas that, although people haven't installed anything or maybe they have, they look neat and beautiful.
Let me tell you something: people in this city care a lot about their outdoor areas and the main reason is because of the climate. There are so many things you can do outdoors that it would be a waste not to take advantage of the areas you have on your property and make it an outdoor living space that is perfect to enjoy your days outdoors instead of staying indoors.
Now, do you like the idea? Then, you need to choose which features you will add. If you want a recommendation, consider having a pergola in your space.
Pergolas are perfect for very hot days or cold ones. You can enjoy your time outdoors while you're sitting under it on your couch or lounge you decided to install.
This feature is one of my favorites because you can design it and make sure that it meets your preferences and style while keeping in mind its functionality.
If you have a design or style in mind, feel free to apply it to your pergola. Now, if you want to make sure that it looks exactly like you expected or even better, contact and employ a company to design and install this feature for you.
Arlington Landscape Designs & Outdoor Living Areas is one of the best companies in the city that has the best professionals. Our professionals are well trained and equipped to deliver the best pergolas in the entire city.
We will design it while keeping in mind your preferences and what's the best for your outdoor area. Contact us now and access the best services in the area.
As Arlington Landscape designs & outdoor living areas, we give priority to our clients. As a result, we offer them the best services in the best way we can. The services listed above are just but some of the services we provide to our clients in Arlington. If you need any of these services to reach out to us and we shall send a team to you to help you out. Here are the services that you will get from our company.
There are so many areas or regions where we offer these services with most of them being cities. However, if you need any of these services, you need to contact us. The list below comprises the areas where we offer these services.
Feel free to place your order and receive your free quotation now!