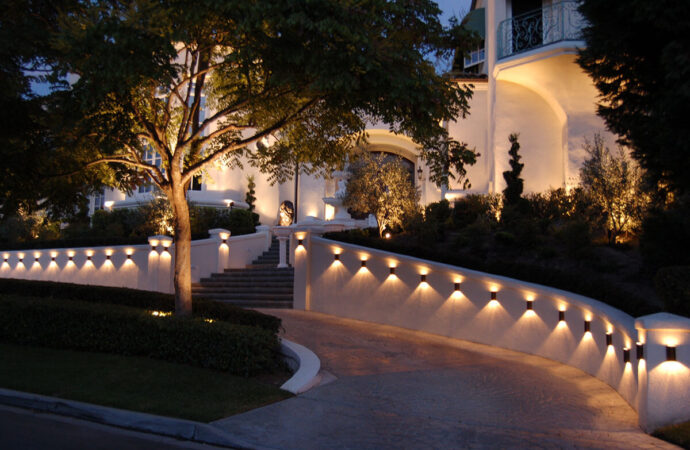 People don't really think too much about the many features they can include or install in their outdoor areas. If you are among these people, don't feel bad, I'm just doing a statement.
Now, that doesn't mean you shouldn't try to correct that, after all, you really have to pay a lot of attention to what are you adding or not to your outdoors.
However, I don't want to talk about that right now, but rather in what you should definitely have without exception, it doesn't matter if you have a specific style or features in mind, you need to install lights no matter what.
If you don't have good lighting, how will you see everything you've done in your outdoor area? More importantly, how will others see it? You need to keep this in mind all the time.
The difficult part when it comes to lighting for your outdoors is that there are many options, seriously, way too many. Therefore, people have a hard time every time they need to choose something specific.
If you want a recommendation, go for LED lighting all the time. You will save money, time and they will look 100% better than other lights.
However, don't try to install this lighting by yourself. Every feature in an outdoor area needs to be installed by a professional. Otherwise, you always have the risk of having to reinstall everything or ruining the entire landscape.
Therefore, if you live in Arlington just like me, make sure to contact a company that can help you with your landscape in general but especially your lighting.
Arlington Landscape Designs & Outdoor Living Areas is one of the best companies in the city. We have professionals who know everything about LED landscape lighting and can guarantee you that you outdoors will look amazing and impress everyone.
Do you want the best results? We have them for you as soon as you contact us and allow us to work on your outdoor area. This task can take some time, but we will make sure to distribute and install everything in no time without having to give every area less attention.
Contact us now and feel free to also visit our offices. You can request a free quotation or appointment via email or by filling the form on our website. We are eager to work with you and your property.
As Arlington Landscape designs & outdoor living areas, we give priority to our clients. As a result, we offer them the best services in the best way we can. The services listed above are just but some of the services we provide to our clients in Arlington. If you need any of these services to reach out to us and we shall send a team to you to help you out. Here are the services that you will get from our company.
There are so many areas or regions where we offer these services with most of them being cities. However, if you need any of these services, you need to contact us. The list below comprises the areas where we offer these services.
Feel free to place your order and receive your free quotation now!